Engineering Your Vision into Reality
At Imagine MFG, we specialize in transforming innovative ideas into high-quality, tangible products across a diverse range of industries.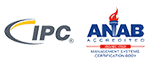 Turning Ideas into Impactful Products
At Imagine MFG, we believe that every great idea deserves to be brought to life. Our mission is to transform your innovative concepts into real-world products that can make a significant impact. We understand that the journey from an idea to a tangible product is filled with challenges, but our expertise in manufacturing is your key to unlocking potential and creating solutions that can change the world.
Our team is dedicated to understanding your vision in-depth. We don't just manufacture products; we breathe life into your ideas. Whether it's a groundbreaking invention in the medical field, a revolutionary piece of technology in telecommunications, or an innovative consumer product, we are equipped to handle projects of any scale and complexity. Our state-of-the-art facility, combined with our skilled workforce, ensures that no matter how intricate or ambitious your project is, we can turn it into a reality.
Comprehensive Electronics Manufacturing Solutions
At Imagine MFG, we pride ourselves on providing comprehensive solutions in Electronics Contract Manufacturing. Our approach combines cutting-edge technology with meticulous craftsmanship to cater to the intricate needs of modern electronics manufacturing. We specialize in handling complex designs, ensuring that every aspect of production, from initial concept to final testing, meets the highest standards of quality and precision.
Our expertise extends across a diverse range of applications, making us a versatile partner for clients in various sectors. Whether it's advanced medical equipment, sophisticated telecommunications systems, innovative semiconductor devices, robust computer networking hardware, or precise industrial control mechanisms, we have the capability to deliver exceptional results. Our state-of-the-art facilities are equipped with the latest machinery and technology, enabling us to tackle projects that demand the utmost accuracy and reliability. View Manufacturing Solutions View CNC Machining & Metal Fabrication View Conformal Coating Services
Revolutionizing Printing with Tailored Solutions for Every Vision
Our expertise spans across a wide array of printing techniques, including Large Format Printing, UV Printing, and DTG Printing, each tailored to meet the unique needs of our diverse clientele. From globally recognized brands seeking to make a grand visual impact to cutting-edge startups looking for precise and vibrant prints, our services are designed to cater to all. Our dedication goes beyond mere printing; it's about bringing your creative visions to life, ensuring each print reflects the quality and impact you envision.
At IMAGINE MFG, we believe in the power of printing to create a better, more expressive, and visually engaging world. Whether it's through the expansive reach of Large Format Printing, the versatility and durability of UV Printing, or the detailed and personalized touch of DTG Printing, we are here to transform your ideas into stunning visual realities. Join us in redefining the future of printing, where your concepts become the visually captivating milestones of tomorrow.
Large Format Digital Printing
Transform Your Visuals with IMAGINE MFG's Large Format Digital Printing.
Need a poster or digital print fast? IMAGINE MFG turns your files and photos into high-resolution, large format prints, often overnight or even the same day. Utilizing the latest technology and newest printers, we ensure your custom prints are not only visually stunning but also built to last a lifetime. Elevate your space with prints that capture attention and stand the test of time.
UV Printing
Imagine Mfg. leads the way in graphic display technology, fully equipped to transform your ideas into stunning visuals that surpass your expectations. Our advanced UV Flatbed Printer and Digital Silkscreening tools enable us to craft vivid, full-color images on various materials, guaranteeing both flexibility and excellence in every project. From the intricate artistry needed for detailed Front Panel Displays to the exact precision for clear Part Marking, our range of services is both extensive and powerful.
Excellence in Total Manufacturing Solutions
At Imagine MFG, we go beyond just manufacturing; we focus on delivering excellence in every aspect. Our commitment to quality is evident in our rigorous testing and quality assurance processes. We understand the critical nature of even the smallest details in electronics manufacturing and implement stringent testing protocols to ensure flawless performance in real-world conditions.
Our team, comprising skilled engineers and technicians, is dedicated to innovation and excellence. We continuously strive to exceed the evolving demands of the electronics industry. When you choose Imagine MFG for your manufacturing needs, you're not just selecting a service provider; you're partnering with a team committed to realizing your vision with the highest standards of excellence and innovation. We collaborate closely with our clients, understanding their unique needs and providing customized solutions that not only meet but exceed expectations. Trust Imagine MFG to expertly handle your electronics projects with the care and precision they deserve.