Electronic Manufacturing Services
Imagine MFG specializes in contract manufacturing creating top-tier, dependable electronic solutions, showcasing cutting-edge innovation for various
applications across multiple industries.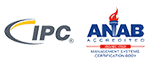 Welcome to Imagine Manufacturing
Our passion for innovation meets unparalleled expertise in the realm of electronics manufacturing and beyond. As a leader in Electronic Contract Manufacturing, we pride ourselves on utilizing the latest technologies for manufacturing and testing complex designs. Our diverse range of services caters to various industries, including medical, telecommunications, semiconductor, computer networking, and industry controls, ensuring that your unique requirements are met with precision and excellence.
We are not just a company; we are a beacon of change, deeply committed to empowering a better, healthier, safer, and smarter world. Whether it's transforming your files and photos into stunning large format prints overnight, offering high-quality CNC machining services for a range of industries, or using advanced UV Flatbed Printing for creating breathtaking images, we are dedicated to exceeding your expectations. Our conformal coating services protect electronics from harsh environments, and our DTG printing offers high-resolution prints ideal for small runs. At Imagine Manufacturing, we deliver solutions that embody excellence, flexibility, and cutting-edge technology, ensuring that every project is completed with uncompromising quality, on time, every time.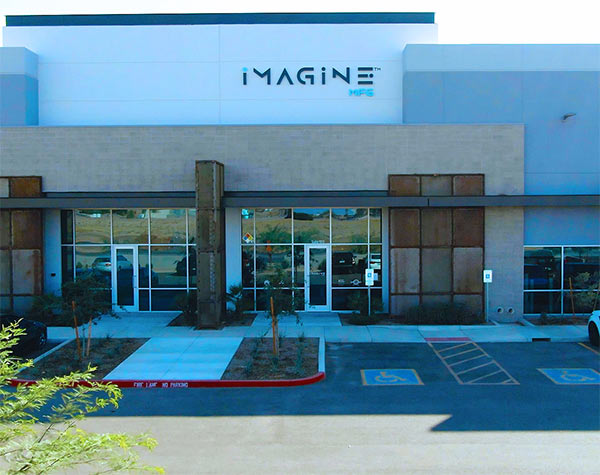 Manufacturing Solutions
At Imagine MFG, we excel in Surface Mount Technology, offering precise electronic circuit assembly with components expertly mounted on printed circuit boards. This advanced technology ensures high precision and reliability for various applications. In tandem, our CNC Machining services cater to diverse industries, delivering unparalleled precision for projects of all sizes, from consumer goods to automotive and medical sectors.
Complementing these services, our Conformal Coating Services provide robust protection for electronic components against environmental stressors like moisture, chemicals, and temperature fluctuations. This specialized coating extends the durability and performance of circuit boards, showcasing our commitment to quality and longevity in electronic manufacturing. Surface Mount Technologies Conformal Coating Services
Precision CNC Machining at Imagine MFG
IMAGINE MFG – Precision CNC Manufacturing, Shaping Your Vision into Reality.
At Imagine MFG, we redefine the boundaries of precision and quality in CNC machining and metal fabrication. Specializing in transforming raw materials into high-quality, durable components, our expertise caters to a broad spectrum of industries, including consumer goods, medical, automotive, and aerospace. Our state-of-the-art facility is adept at handling projects of all scales, from small custom pieces to large-scale productions.
Equipped with advanced technology like 4th Axis milling, turning with live tooling, and high-speed machining with a pallet changer, we ensure exceptional accuracy and efficiency in every project. Our use of cutting-edge CAD/CAM software, including Gibbs Cam, Fusion 360, and SolidWorks, empowers us to tackle complex designs and deliver precision-crafted metal parts that exceed expectations.
CNC & Metal Fabrication Solutions
Our commitment extends beyond machining to include comprehensive solutions in welding and metal fabrication. With a focus on innovation and a quality management system certified to AS9100D, Imagine MFG stands as a trusted partner in CNC machining, delivering products that not only meet but surpass customer requirements.
Choose Imagine MFG for unparalleled expertise and cutting-edge services that drive your projects to success, transforming visionary concepts into tangible realities with unmatched precision and efficiency.
Innovative Manufacturing Solutions Tailored for Your Vision
IMAGINE MFG – where your vision for change finds its manufacturing match.
As a leading production solutions provider, we're dedicated to empowering companies poised to revolutionize the world. Our mission is at the heart of everything we do, driving us to be the most comprehensive vertically integrated technology company in the Southwest.
We cater to a diverse range of clients, from globally renowned brands to the most innovative tech startups. Our commitment is unwavering, fueled by a shared ambition to create a positive impact. At IMAGINE MFG, we're not just about manufacturing; we're about enabling a better, healthier, safer, and smarter future. Join us in shaping a world where your ideas become the milestones of tomorrow.
Large Format Digital Printing
Transform Your Visuals with IMAGINE MFG's Large Format Digital Printing.
Need a poster or digital print fast? IMAGINE MFG turns your files and photos into high-resolution, large format prints, often overnight or even the same day. Utilizing the latest technology and newest printers, we ensure your custom prints are not only visually stunning but also built to last a lifetime. Elevate your space with prints that capture attention and stand the test of time.
UV Printing
Imagine Mfg. is at the forefront of graphic display innovation, equipped with all the latest technology to bring your visions to life in ways that will not only meet but exceed your expectations. Our state-of-the-art UV Flatbed Printer and Digital Silkscreening equipment empower us to produce breathtaking, full-color images on a multitude of surfaces, ensuring versatility and quality in every print. Whether it's the detailed craftsmanship required for intricate Front Panel Displays or the precision needed for effective Part Marking, our capabilities are diverse and robust
TOTAL SOLUTIONS
Imagine MFG offers total solutions from Product Design to Production. Services include all PCB assembly, CNC machining, metal fabrication, welding along with UV Printing . We use the latest technology in both the manufacturing and the testing of complex designs. Our customers' products represent a wide variety of applications, from medical, telecommunications, semi-conductor, computer networking, and industry controls markets.
We are focused on delivering excellence in performance, manufacturing flexibility, and leading edge technology. Our objective is to deliver our products to customers with uncompromising quality, on time, every time.